Now that I've found both my dress and my bridesmaids dresses it's time to focus on the little ones in our bridal party. Our flower girl is Abe's sweet little sister and our ring bearer is my nephew (who will be around 16 months old when we get married).
I know I want them in southern-esque clothes and I've been searching Pinterest for inspiration. I could totally see my nephew in a sweet little bow tie or Jon Jon and Abe's sister with a huge bow in her hair.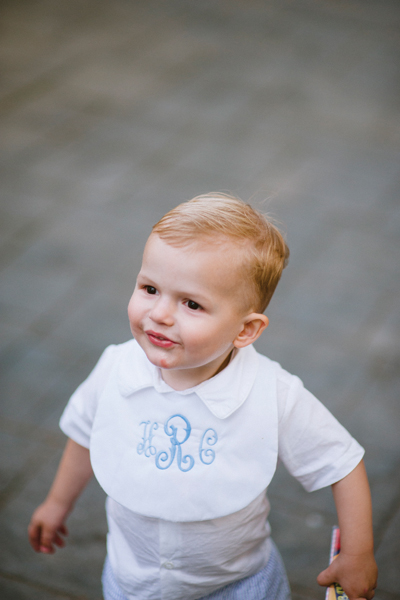 My mom and I thought about having something made for the occasion, but then we would have to search for a seamstress. The really nice thing about having someone sew two little outfits is that we could coordinate the fabrics and make sure they match perfectly. I'm not sure what direction we will go in just yet, but I know our smallest attendants will look perfectly preppy on our big day!